EVK3 - Gen 3.1 VGA / Gen4.1 HD
Prophesee Evaluation Kit 3 (EVK3) enables fast, cost-efficient first hands-on evaluation of Prophesee's Event-Based Vision. It is available in two versions, featuring our Gen3.1 VGA sensor or Gen4.1 HD sensor co-developed with Sony Semiconductor Solutions.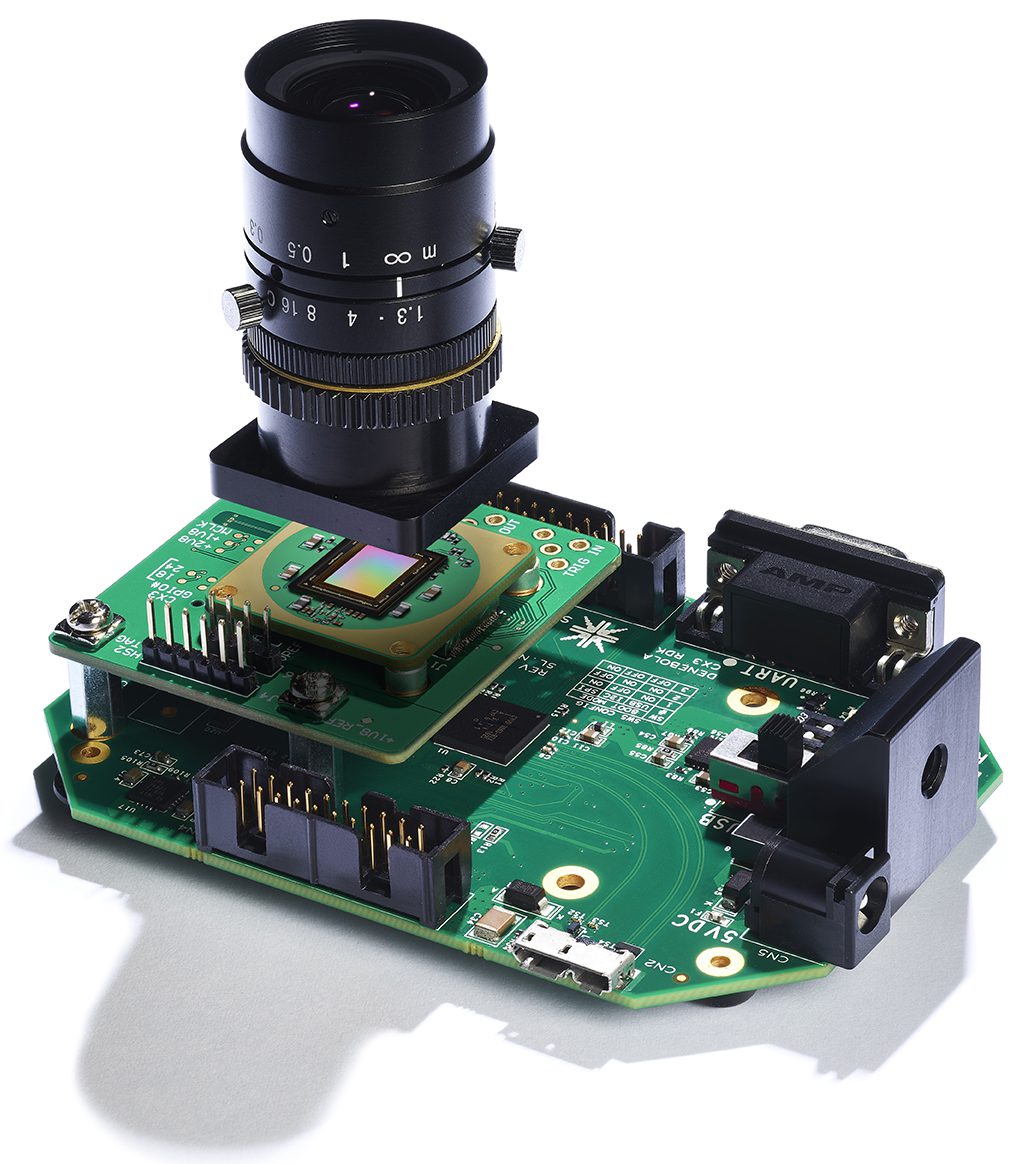 This EVK is ideal for first hands-on evaluation and performance-constrained computing environment.
Key Features
Comprehensive sensor control including digital pipeline (ESP)

Full sensor bandwidth

Easy to use USB-C connectivity

CS / S mount versions available
Supported Sensors
Gen3.1 (VGA)

Gen4.1 (HD – Test Sample) co-developed with SONY Semiconductors Solution
USB 3 Interface
Maximum bandwidth: 1.6 Gbps
Product References:
Gen3.1 (VGA): PEK33MVCD

Gen4.1 (HD – Test Sample): PEK34HHDCD
To get more information, product brief or a quote, contact us.