Gen3.1 VGA Sensor - PPS3MVCD
PPS3MVCD is a VGA event-based vision sensor developed around 15-µm x 15-µm contrast detection pixels.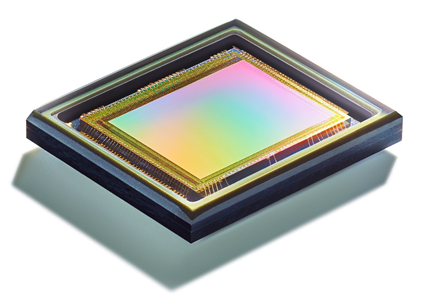 This vision sensor technology features low power consumption, always-on full awareness, high dynamic range and compressed data output.
A high level of programmability is guaranteed via a four-wire serial peripheral interface. It allows the user to define a region of interest and configure the sensor's operating mode.
The vision sensor data output is fully digital and consists of 21-wire parallel data bus with an external clock and data valid flag. This interface can easily be connected to an external parallel to LVDS serializer IC.
Features
15 µm x 15 µm pixel

Optical format 3/4"

Typical latency 200µs

Dynamic range >120dB
To get the datasheet, fill the form.