SilkyEvCam
Century Arks is proposing the SilkyEvCam, an industrial grade event camera featuring full compatibility with Metavision SDK software.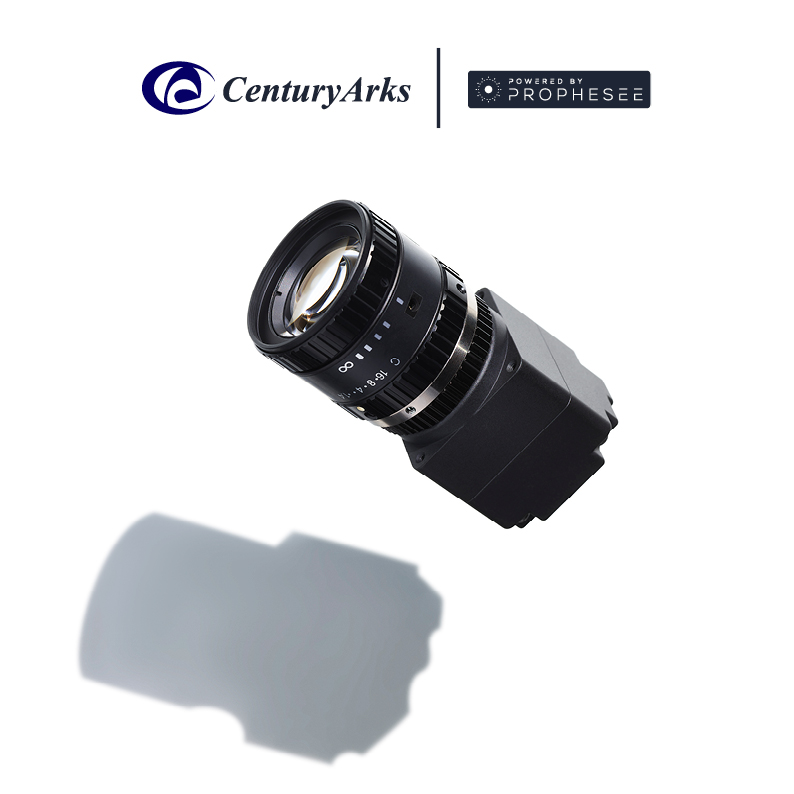 The camera is responsible for data sampling, time stamping and data packing for transmission of the sensor events over a USB 3.0 interface.
Highlights
VGA Resolution (640x480 pixels)

Wide Dynamic Range (up to 120dB)

Contrast Detection (CD) events support

Dimensions of only 30x30x36mm

Weight of 40g with highly efficient heat dissipation, electrical isolation and overall casing shielding

Supports any C/CS mount compatible lens, from 8mm objective lens to microscopes' or telescopes' imaging ports

Power supply and data exchange with standard USB 3.0 interface

Event time-stamping with microsecond (µs) precision
To buy SilkyEvCam or request more information, fill this form.