Metavision Studio
Metavision Studio is the perfect tool to start with, whether you have an event-based camera or not. It is included in our free evaluation version Metavision Essentials.
It features a Graphical User Interface allowing to visualize and record data streamed by Prophesee-compatible event-based vision systems. You can try it out by playing one of the RAW files provided in our sample recordings. If you own one of our Evaluation Kits or a camera from our partner, you can visualize the events, adjust the display parameters and tune all the camera settings.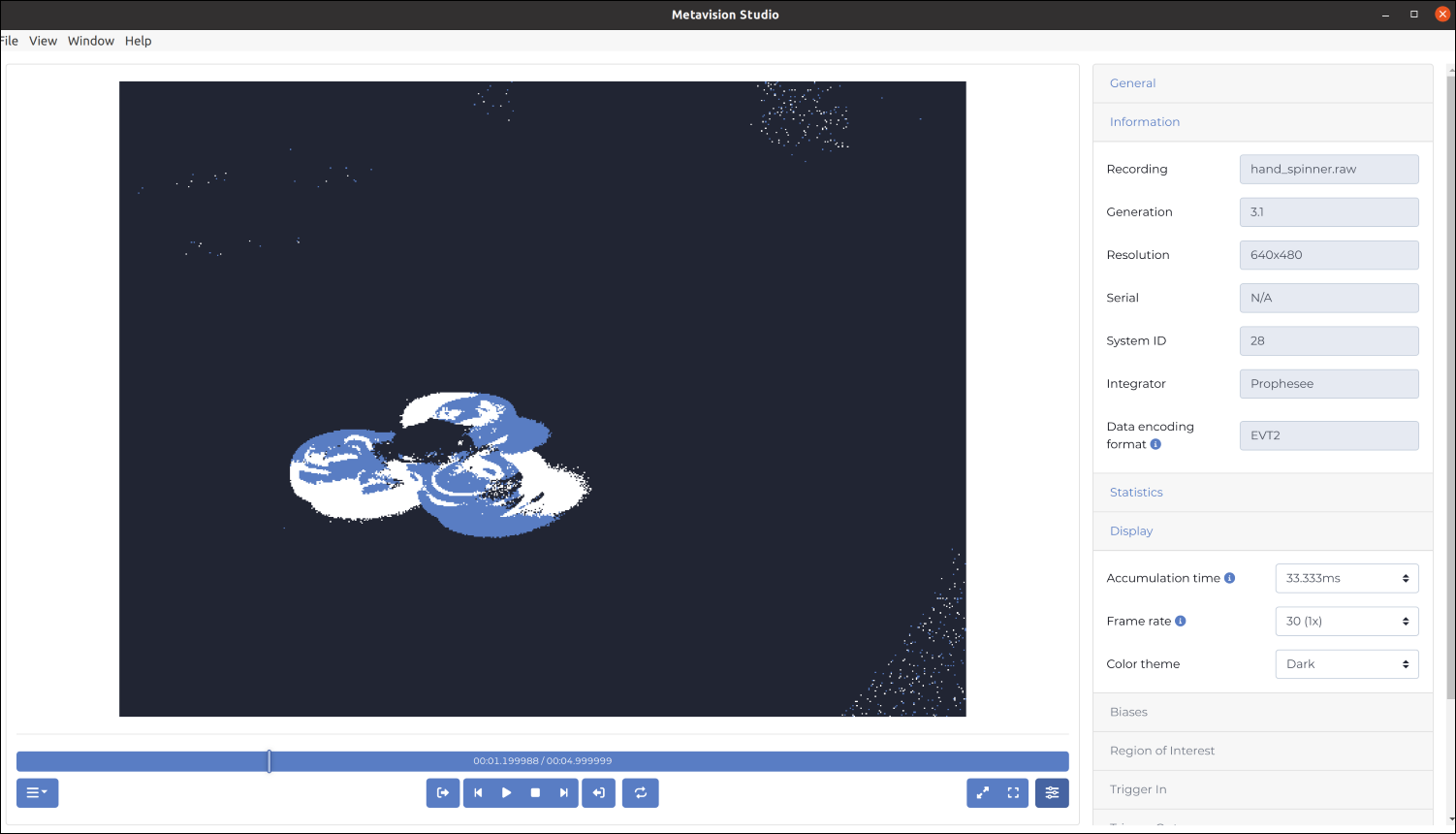 Note
Metavision Studio is not part of OpenEB, but the more basic Metavision Viewer application can be used instead.